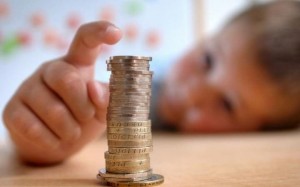 It might seem like an easy option to treat a nanny as self-employed – no hassle with tax, no employer's NI to pay. But both you and your nanny can run into trouble with HMRC if you don't pay your nanny through payroll.
Many people wrongly assume that nannies are self-employed and pay their own tax and NI.
But as soon as you hire a nanny you become an employer and your nanny will be classed as a worker under HMRC rules. This means he or she is entitled to employee rights such as earning the National Minimum Wage, holiday pay, Statutory Sick Pay, workplace pension and so on and can't be self-employed.
A nanny is classed by HMRC as an employee because:
The nanny works regularly in exchange for a salary
The nanny has to do the work themselves and can't get someone else to do it for them
The nanny is told what to do, when to work and how to work
The nanny works at an address specified by the you
You provide the equipment and materials that your nanny needs to the job
In contrast, self-employed workers:
Don't get a regular salary
Provide all the equipment needed to do their job
They can decide what work to do, when to do it and how to do it
They time it takes to do the work is negotiated with the client
There are a few exceptions, perhaps where a nanny works for several families at the same time or has had lots of temporary jobs or you hire an au pair, who aren't normally considered employees.
If a nanny claims to be self-employed then you need to check with HMRC and get confirmation of their self-employed status. If you don't and it transpires that your nanny isn't self-employed then you will be responsible for any unpaid tax and NI.
Anyone you employ must:
Have an employment contract
Be given payslips
Be paid at least the National Minimum Wage
Not work more than the maximum hours allowed per week
More information
Employing someone to work in your home