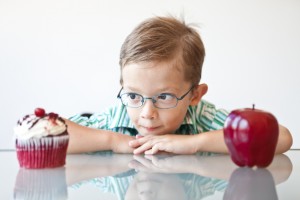 When you choose a workplace pension for your nanny, carrying out 'due diligence' could save you from making a mistake that could come back to haunt you in the future.
The decision about which workplace pension scheme to choose for your nanny isn't one that should be taken lightly.
Currently, there's no obligation set out by The Pension Regulator to choose a scheme carefully, but many experts believe that it's only a matter of time before workplace pensions turns into the next big financial scandal.
"In America, the business of providing staff with retirement benefits is taken very seriously," says Henry Tapper, founder of Pension PlayPen, the pension selection and due diligence service.
"That means that if employers don't take due care in the choice and governance of the plan they set up for their staff, they're liable to civil prosecution."
Choosing a workplace pension can be a daunting challenge, especially if you lack knowledge and experience.  When an adviser provides a pension recommendation they match product features with client requirements and combine this with actuarial data. The data and information are crunched to produce product recommendations for their clients.
This is known as carrying out 'due diligence.  Due diligence should also consider the things that make a difference to pension scheme members such as fund charges, investments and retirement options. Due diligence needs to be recorded so there's an audit trail of how a decision was taken
"I've been in financial services for 33 years and even where good advice was given, I've seen action taken against the adviser for not properly documenting what was advised and why," says Tapper.
You may be called upon, at some point in the future, to justify your reasons for choosing your workplace pension scheme.  Perhaps because your nanny is disappointed with the growth of their pension pot.  Or he or she discovers that their contributions have been eaten away by charges.
So, when Tapper's firm, First Actuarial, set up Pension Playpen to provide help on how to choose a pension they made sure that producing an audit to provide due diligence was taken was a priority, explains Tapper.
"We decided to build everything we knew about choosing a pension scheme into a computer program. This is powered by an algorithm and supported by actuarial certification which we can give to employers who followed the steps to choosing a pension properly."
Pension PlayPen for Pay My Nanny payroll clients is offered at a discounted rate of £175.00 (reduced from £238.80 for a DIY solution).  For this you will also get our hand holding help through the whole process.  We will initiate the query with Pension Playpen and upload your nanny's pay profile, we'll talk through the meaning of some pension terminology, explaining the options that employers have around configuring a pension scheme that suits them.  We will enter your favoured choices to get the best results from the Pension PlayPen, we will then share the results with you so you can make your pension scheme choice.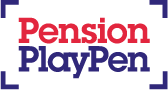 A minimal investment in due diligence ensures peace of mind and the satisfaction that your choice meets the needs of your nanny.
If this is of interest to you, please get in touch, email us at [email protected] or call us on 01373 482050.