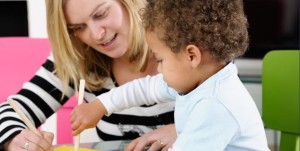 The new  workplace pension rules mean that you might have to set up a workplace pension scheme for your nanny if he or she is eligible for auto enrolment.
Even if your nanny doesn't qualify you'll still have duties under the Workplace Pension Regulations. A failure to comply could land you with a big fine.
Here's why your nanny might not qualify:
Your nanny is under 22-years of age or above state pension age.
Your nanny earns less than £192 a week or £833 a month.
If your nanny isn't eligible for auto enrolment you'll continue to get letters from The Pensions Regulator (TPR) and you can't ignore these.
Use The Pensions Regulator (TPR) Duties Checker to see how the rules apply to your circumstances
Even if you know your nanny won't be joining a scheme you'll need to provide TPR with a contact so they know who to speak to about workplace pensions.
Three months before your staging date you should check to see if anything has changed, for example, your nanny might have had a birthday or a pay rise which would mean he or she qualifies for auto enrolment.
If this is the case use the Duties Checker to let TPR know and then you'll have to set up a pension scheme.
When you reach your staging date assess your nanny again to make sure that nothing has changed.
You'll need to write to your nanny within six weeks of your staging date to tell him or her about the pension scheme.
The next step is to fill out your declaration of compliance which you must do within five months of your staging date.
Finally, you'll have ongoing duties such as assessing your nanny each pay period as well as keeping accurate records.
Want some help with your workplace pension?
Pay My Nanny can help you with your pension choices, pension set up and ongoing management
Get in touch at [email protected] or by phone 01373 482050