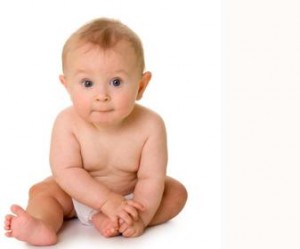 If you're enrolled into your workplace pension scheme you can continue to build up your pension benefits while on parental leave; that's maternity leave, paternity leave, adoption leave or shared parental leave.
Any sort of parental leave will form part of your qualifying earnings for workplace pension contributions:
If you experience a drop in income when you or your partner take parental leave and you find that your finances are stretched, you may want to reconsider how much you pay into your pension scheme during that time
Though a drop in income is never great you'll find that your pension contributions will reduce in line with your reducing income. But so will your employer's contributions so your pension will build slowly over this time.
If you're paying more than the minimum contribution into your pension scheme you can ask for your contributions to be reduced to the minimum level. They can go back up again once you go back to work and your pay increases.
You can, of course, choose to leave your pension scheme and then all contributions will stop; your own and your employer's. If you're an eligible worker you might be able to re-join once you go back to work but this will depend on your employer and the rules of your scheme. Or you might have to wait for up to three years to be re-enrolled back into the scheme.
Non-eligible jobholders and entitled workers can ask to re-join at any time but your employer only has to action a request to re-join once every 12 months. Entitled workers may not be allowed to re-join, but again, this is up to the employer and pension scheme.
If you're not getting parental pay (because you haven't been employed for 26 weeks out of the 66 weeks before the expected week of childbirth) your employer still has to make pension contributions in the first 26 weeks of your Ordinary Maternity Leave. You'll have to contribute as well.
If your company stages while you're on maternity leave – the date a pension has to be in place – you'll be assessed along with other workers and, if you qualify, be enrolled into the scheme and have to make contributions along with your employer.
If your earnings are too low for you to be automatically enrolled you can ask to join the scheme by opting in. The communications you receive from your employer will explain how to do that.